Astier de Villatte - Star Plate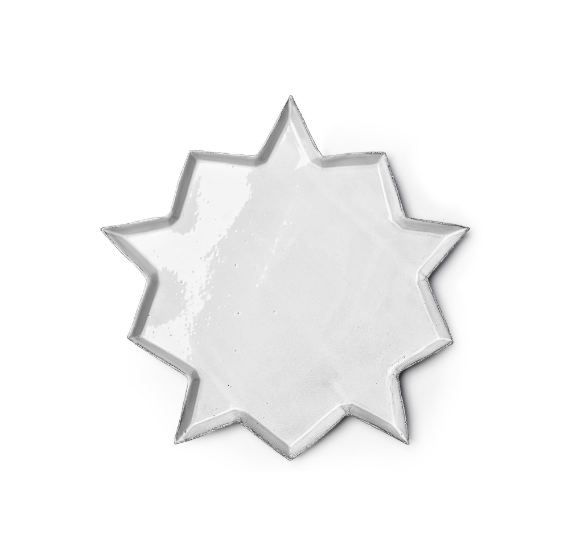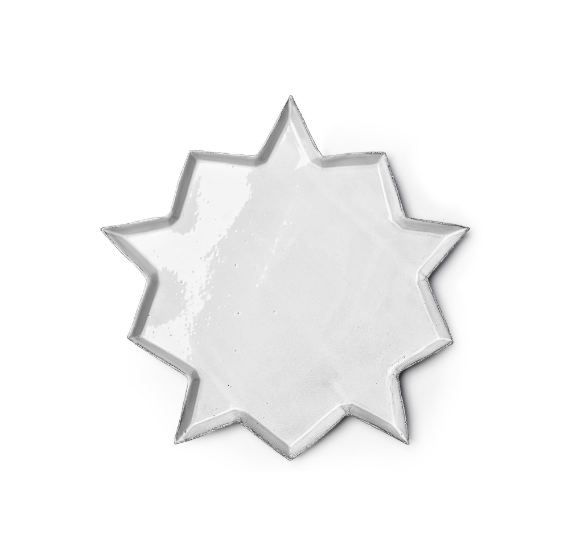 Astier de Villatte - Star Plate
On its own or as part of the larger "Etoile" set by Astier de Villatte, this star-shaped dinner plate is sure to make statement on the dinner table.
Handmade in Paris by Tibetan artisans, these ceramics are crafted from black terracotta using a special technique which leaves deliberate imperfections on the surface and are transformed by a milky white glaze. Delicate though they might be, these pieces are extremely durable despite their fragile appearance and make wonderful decorative tableware.
The founders of Astier de Villatte met at the Beaux-Arts school in Paris launching their iconic collection of objets d'art. With touches of floral embellishments, ornate shapes and striking graphics their ceramics will delight you.
Visit Manon bis and you'll be captivated with exquisite and unique pieces to adorn your home.

Dimensions: H: 1.5cm Dia: 35.5cm
Care: Due to its exquisite, delicate nature, we recommend hand wash only for this product.
Please note: We are only able to sell this item over the phone or in our store. If you wish to purchase, please call on 03 9521 1866 or visit us in store where we would be very happy to help.