Commune de Paris Candle by Astier de Villatte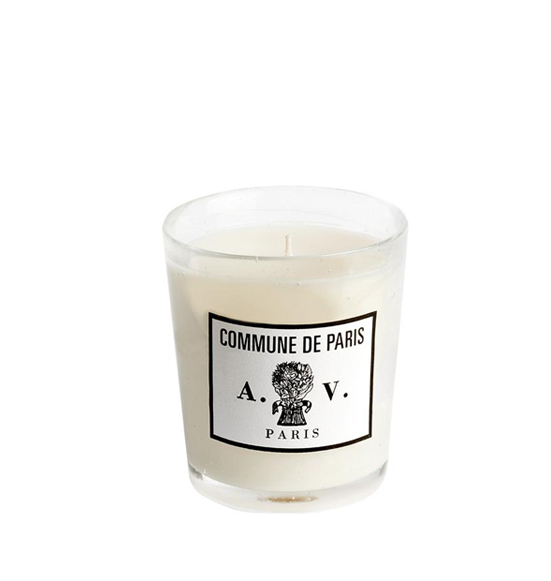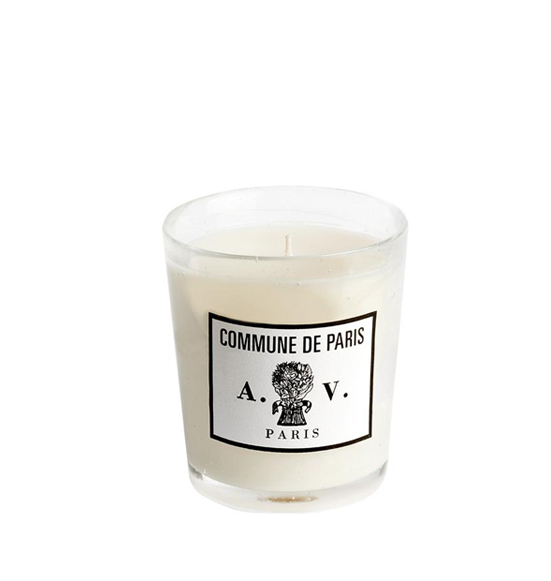 Commune de Paris Candle by Astier de Villatte
Gusts of citrus fruit, sharp and alive; lemons from Italy, bergamot and scented geranium all invade the air. Suddenly it's the calm after the storm.
A delicious, warm, sweet and slightly powdery mist rises from the cobblestones. Suave styrax resin and nutmeg are joined by the scent of green almonds from Coumarin, the celebrated molecule of the age.
100% natural wax, free of paraffin.
Size - 9cm x 9cm x 10cm, 300g
Please note: If you'd like to purchase, please call on 03 9521 1866 or visit us in-store where we'd be very happy to help.